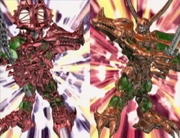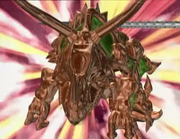 "Dino Toro, power of the Ancients! Fossil Sun Sword! Dino Knight, ready!"

Dino Toro is one of the Cerazaur Brothers.
Dino Toro is a Torosaurus and wields the Toro Fossil Sun Sword. He forms one of the arms of Dino Triblades.
In the Japanese version, this Dino Knight was Dinochasmos and his dinosaur form was a Chasmosaurus.
External links
Edit